International Women's Day- Clarus Breaking the Bias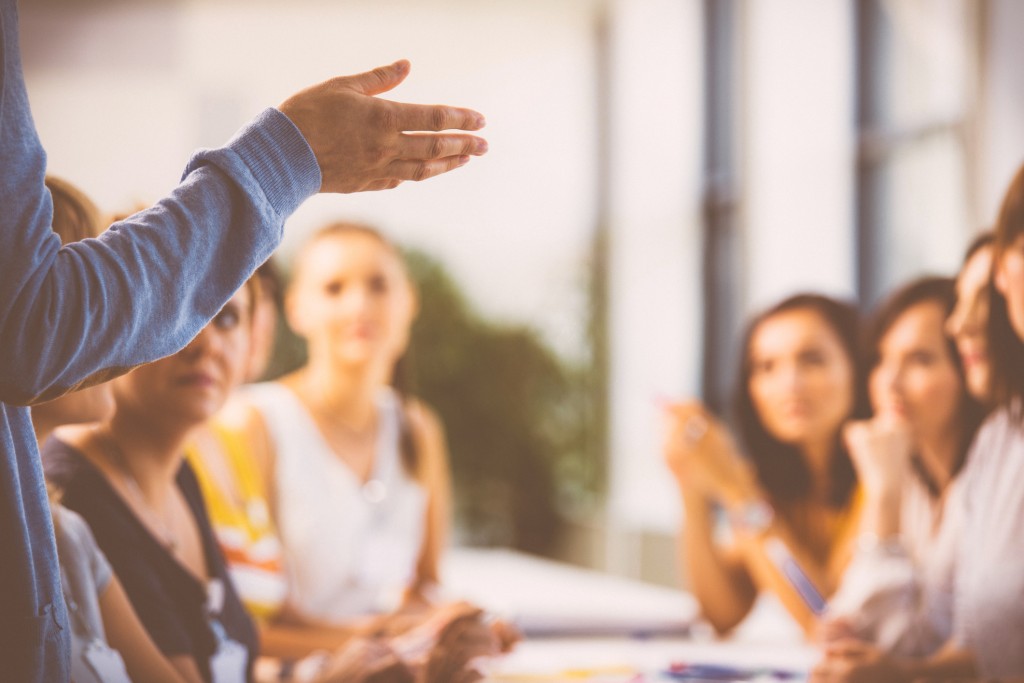 The Theme of this year's International Women's Day is 'Breaking the Bias'. Its aim is to encourage the creation of a diverse but equitable world, free from bias, stereotypes and discrimination. Its an honorable aim, but one that even after so much work and effort, can still feel very far away.
Things are definitely improving, especially in the recruitment industry, but a 2020 study by Women in Recruitment showed that a third of recruitment firms have less than 5% female leaders at board level. This was despite over 70% of companies having more than 50% female representation at support staff level and 40% having more than 50% at recruitment/resource level.
Clarus is bucking the trend at every level. Not only is one half of our board female but over 70% of our workforce is female, including our Senior Consultants. This could be a reflection of the industry in which we recruit. Statistics published by the government in 2021 show that more than 75% of teachers in the UK are women so perhaps we are just holding up a mirror to reflect our specialized industry.
We like to think it may have more to do with the strong influence of inspirational women. I asked our directors and our newest recruit to share some background on the amazing women in their lives.
Our Managing Director, Danny, said, "The most inspirational women in my life are my Mum and Nana Edna. My mum raised me as single mother and I was never left wanting. She is a strong, independent woman who made it clear to the world that she could do anything a man could and more!
My Nana Edna was an old school Geordie. She made sure I had manners, a good work ethic and always said if I had a piercing she'd rip it out, and she'd disown me if I ever got a tattoo. To the point, but I loved that. She was awesome! These women made me who I am today!"
Alison, our Managing Partner, said, "My Nan, Lucy. Gone but never forgotten.
She was born in Jamaica in 1928 and grew up in a poor family. She had to grow up quickly, with siblings to take care of. She learned to cook and clean by the age of nine! She married young and had four children (plus twins that didn't survive).
She came to the UK in the 60's to work as a nurse and try to build a better life for her family. She made a huge sacrifice and left her children in Jamaica with her mother. It took three weeks to get here by boat! For many years Lucy nursed, helping the sick and needy…and not just as a job!
She was an actual saint. She took in the homeless, fed the hungry and even helped to raise other peoples' children by putting a roof over their heads. She continued to do this even after her cancer diagnosis, until she wasn't strong enough to help anymore. My nan was and continues to be an inspiration to so many!"
Chloe, our newest Education Consultant, also shared her story; "My Mum and Nanny Carol.
My Nanny Carol fell in love with an Iranian man in the 50's. At the age of 16 she moved to Iran from her small town in Devon. They married when she was 17 and lived in Iran under the strict rules of her husband's cousin. She gave birth to my mother in Tehran at the age of 17 and had a second daughter, Samantha, a year later.
Leaving Devon to marry a foreigner had left her disgraced and shunned by many of her friends and family back home, and with little support in Iran. There was no one for her to turn to when Samantha became ill. With the lack of western medicine, there was little for the doctors to do. Samantha died aged just two.
My nan refused to lose another child to Iran, so she made the choice to return to England, leaving the man she loved behind. With her mixed-race child and a coffin in tow she was greeted with mean comments, stares and sneers.
Despite all of this, my nan was the most incredible, brave and loving woman I ever knew. Despite hardship, she raised my mum with the most amazing view of life and is the strongest woman I know.
My mum is exactly the same and despite a tough upbringing, loves us like no other. Amazing women!"
So, with incredible women like that backing up our staff, it perhaps isn't surprising that Clarus is at the forefront of recognizing the strengths of women. Perhaps that new, equitable world isn't too far away after all!