A Graduate Perspective: Working in Education Recruitment & Getting Hired During a Pandemic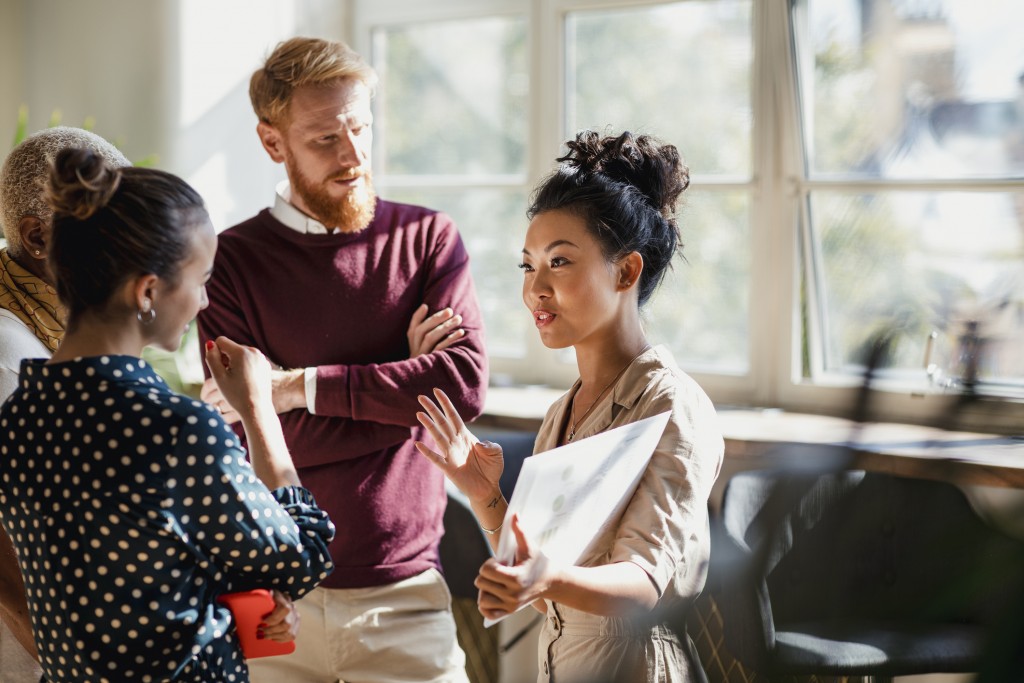 For most students, the prospect of leaving university and applying for graduate jobs is somewhat bittersweet. I for one was certainly ready to say goodbye to relentless essay deadlines and the depths of my overdraft, yet not quite ready to make the minor decision of what to do with the rest of my life.
Armed with a degree in English, an interest in education and a desire to 'work with people', I took to Google and discovered the world of education recruitment. This sector seemed to tick a lot of boxes in my job search criteria; however, having often heard the terms 'fast-paced', 'target-driven' and 'money-focused' thrown around in relation to recruitment, I was slightly wary I'd be entering a scene straight out of The Wolf of Wall Street.
Several months into my role as Resourcer at Clarus Education, I can safely say that has not been the case – we even have weekly Yoga sessions!
So, what other myths about recruitment can be busted?
Recruiters are glorified salespeople.
False.
From day one it was clear to me that the ability to communicate effectively and build positive relationships was the key to success within recruitment, rather than having some big sales personality.
Whether interacting with candidates, clients, or colleagues, being able to articulate yourself clearly and concisely is essential, and in a resourcing role, I've been given lots of opportunity to practice this!
Equally, at Clarus we pride ourselves on offering bespoke service which requires attentive listening to what the other person has to say – a skill which certainly shouldn't be underestimated, and which defines Clarus' consultative ethos.
Perhaps the most important lesson I've learned is that picking up the phone and actually speaking to someone is generally so much more efficient than emailing or messaging! With human interaction at an all-time low due to remote working, I think people are valuing genuine conversation and connection more than ever.
Working in recruitment, I won't get to put my degree to good use.
Again, false.
In this technological era, it's not always possible to get someone on the phone straight away; in these instances, the ability to write a good email can be the difference between a positive and negative outcome. Writing with structure, coherence and grammatical accuracy, are all skills that I owe to my English degree and which are put into practice daily when composing emails, job adverts, and promotional content. Most degree-level study develops writing and communication skills and can be put to good use in a recruitment role.
Furthermore, working in recruitment demands strong organisation skills and the ability to meet tight deadlines, for which hectic university life will have prepared you well! Particularly within education recruitment where you're often interacting with graduates, having been to university yourself allows you to relate to prospective candidates.
In instances where I've studied the same subject as a candidate, or even attended the same university, it's made for a very natural conversation starter and strengthened the relationship from the outset.
Recruitment is super-competitive and can get a bit 'snaky'.
False. The industry is built on support and healthy competition.
One negative preconception I had about recruitment was that as a commission-based vocation, it would be super-competitive, even amongst colleagues. Don't get me wrong, we definitely encourage some healthy competition within the team, but overall, there's a really strong culture of celebrating each other's successes! Even working from home, we share our achievements via the WhatsApp chat, where someone will always have a party popper emoji at the ready.